UPDATE: Here are the Winners! Results here.
This year we celebrate the 12th anniversary of the Australian National Busking Championships.
To celebrate we're making it bigger and better than ever!
Friday 24 November – Welcome Party/Latin Fiesta at the Alpine Hotel starting at 5:30pm FREE ENTRY! "Rio Comes To Cooma!"
Saturday 25:
Free Music Workshops & Performances at the Snowy Hydro Discovery Centre from 9:00am to 2:00pm. Sponsored by Snowy Hydro.
Busking Competition 10:00am to 3:00pm – all around the CBD of Cooma and Centennial Park. Sharp Street will be closed between Bombala and Vale.
Award Presentation from 3:00pm at Centennial Park.
After Party at the Alpine Hotel from 6:00pm. Featuring up and coming country artist Taylor Moss supported by the winning buskers. FREE ENTRY.
Quick Links:
Timetable & Map
Free Workshops
The Buskers
Prizes & Sponsors
The Judges
Busker Tokens
Cooma Multicultural Centre
Cooma Community Chest
But wait there's more:
Markets in Centennial Park
Cooma Multicultural Centre will be presenting Loy Krathong – Thai Festival, Bollywood Dancers, and Chinese Dancing Lion.
You can get to join in the fun with the Photo Competition. Just email us your smartphone photos of the day and be in the running for a $200 prize and signed copy of Wendy McDougall's music photography book "it's only rock 'n' roll but I like it"
I hope you can join us for this fun filled family day! This event was made possible by Snowy Hydro and all our generous sponsors.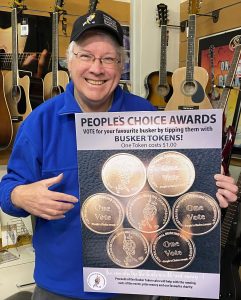 More information:
ANBC PRESS RELEASE 2023